Star Wars News
A Celebration for Alfie 19/07/2017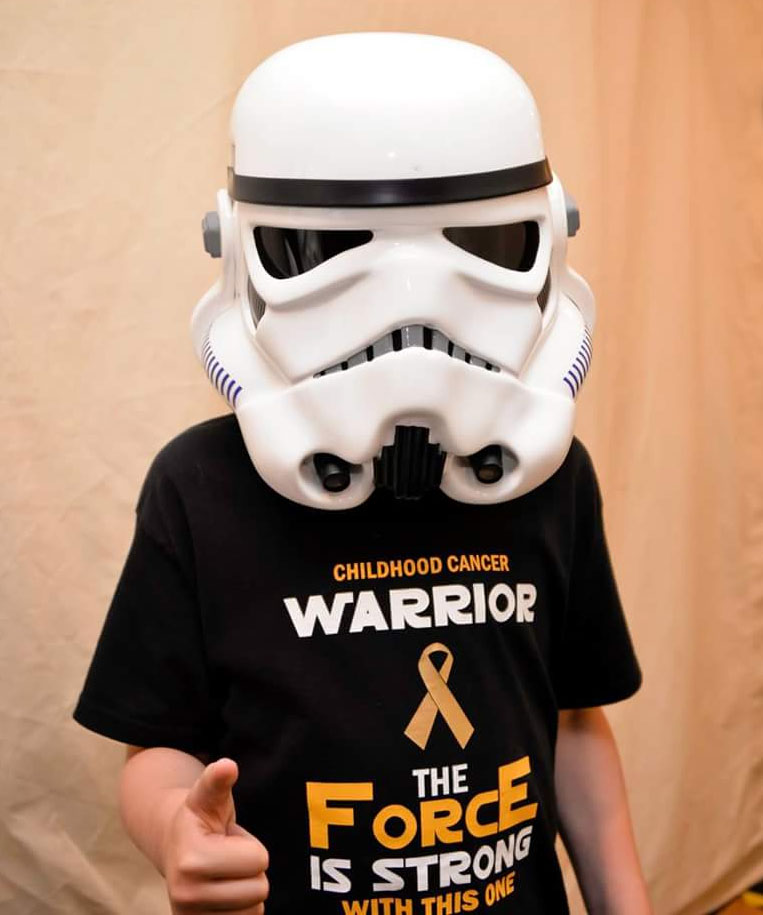 Many thanks to Rob, for sharing this wonderful story about Alfie....
Alfie was diagnosed with luekimea at the age of 6.
In the hospital where he was treated he became a shining light bringing smiles and cheering up other children in the hospital.
A massive Star Wars fan, the East Midlands Garrison first met Alfie and his family at the 2016 PASIC Christmas party in Nottingham.
Earlier this year Alfie, who is now 10, was given the all clear and the EMG were invited to join in his celebration being cancer free with friends and family.
Your kind donation was added to others all star wars related of course including a Luke Skywalker movie replica lightsaber brought through fundraising.
Congratulations, Alfie from all of us at Jedi-Robe.