Star Wars News
Tameside Troopers 05/05/2018
Welcome to another profile in our Star Wars Costuming Groups series.
Thanks to Dave from Tameside Troopers for chatting to us.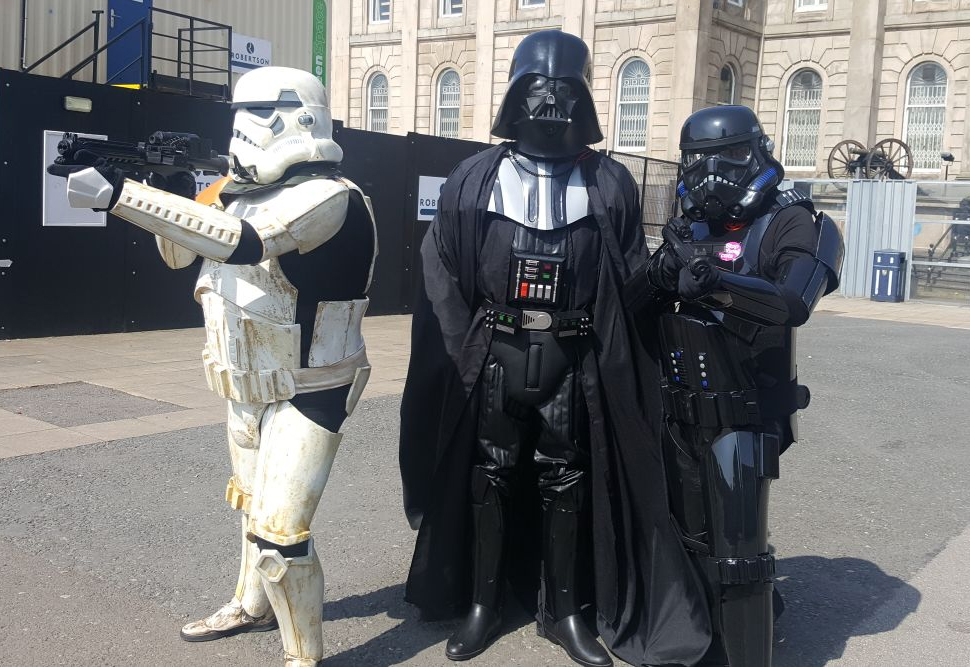 Who are you and what do you do?
We are a group of friends who love Star Wars, we dress up as our favourite characters, Shadow Trooper, Sand Trooper and Darth Vader, we attend a lot of charity events and we are also available for Hire.
Where are you based?
We are located in Ashton Under Lyne OL6 9PJ

When did you start and how?
The group got together in Feb 2018. We got the idea from wanting to put something back into our community which would bring a smile to everybody who met us, especially the children.

How many members do you have and are you looking for more?
At the moment we have 3 members.
How many events do you roughly attend a year?
We have attended over 20 since we started in Feb 18.

Is there a particular charity that your group supports?
No we attend many different charity events.

What characters are in your group?
We have a Shadow Trooper, Sand Trooper, Darth Vader and Kylo Ren.

What entry requirements do you have?
All we ask is that you be yourself enjoy what you do and above all keep the Force alive.

What do you love about Star Wars and cosplay?
Meeting the public, the kids faces when they see us for the first time.

What's the best thing about cosplaying for charity?
Helping others and enjoying what we do and no it can make a difference.

What advice can you give for people looking to join a costuming group?
Be yourself have fun and be ready for hundreds of photographs.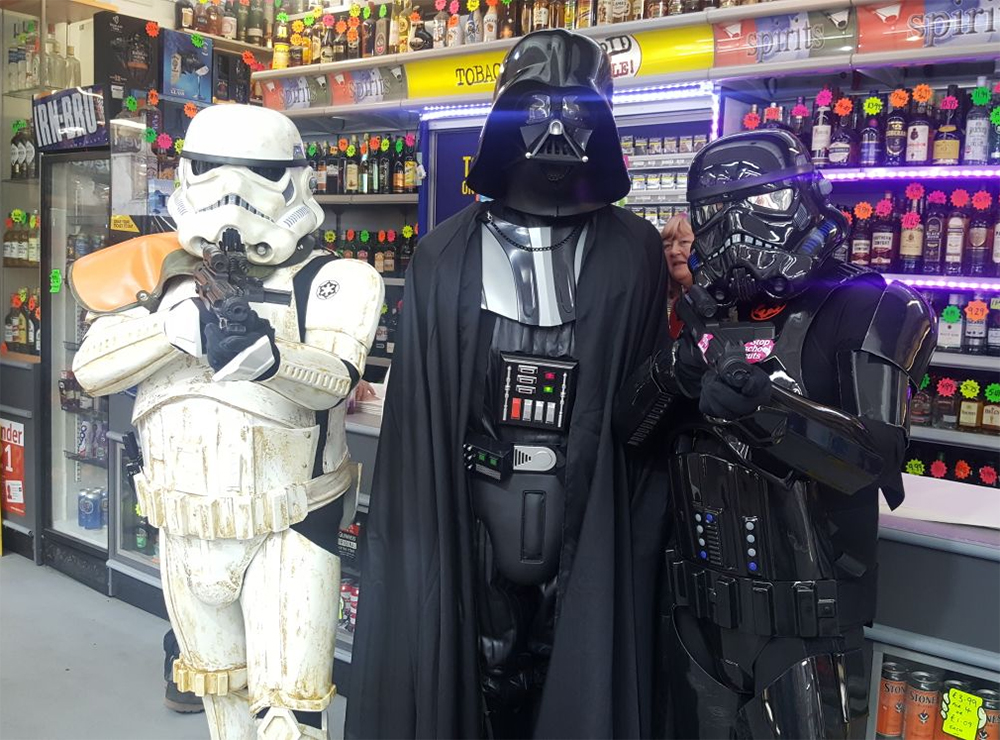 Where can people contact you to join or request an appearance?
They can contact me Dave Shadow Trooper Tk1962 @ tamesidetroopers@gmail.com
Wbsite - www.tamesidetroopers.weebly.com
Facebook - Tameside Troopers
Twitter - @shadowtroopertk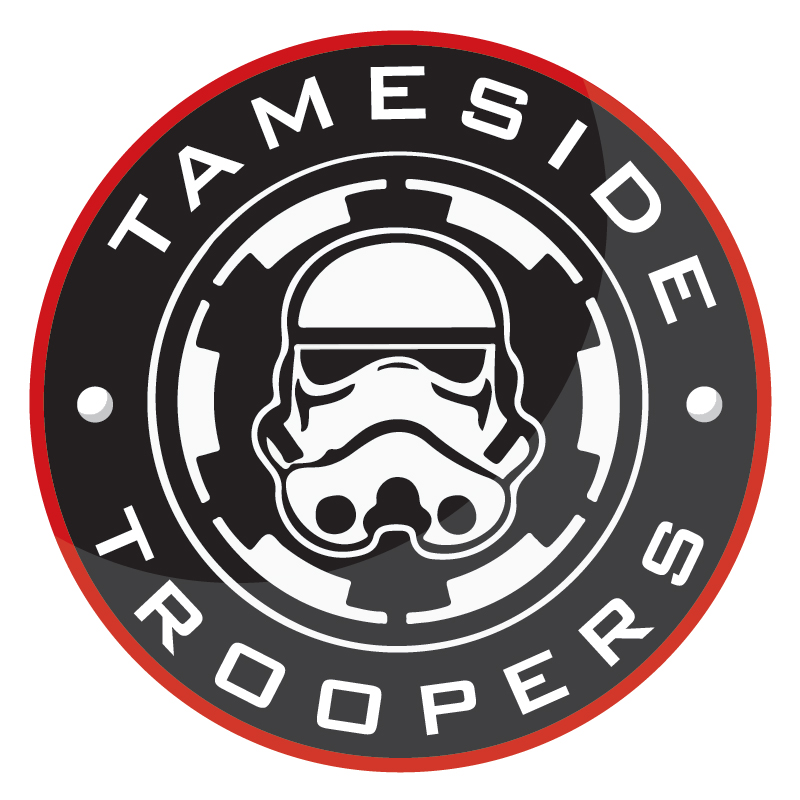 If you would like us to feature YOUR costume group, please contact us for more information HERE.
Jedi-Robe.com and Stormtrooper-Costumes.com are NOT affiliated with or endorsed by any Costume Group.