Star Wars News
Star Wars Summer Conventions 2018 09/05/2018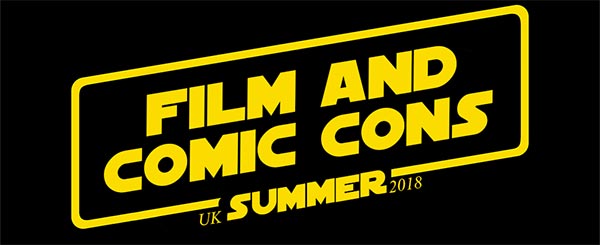 Welcome to our list of Film and Comic Conventions around the UK in 2018....


There are many events happening across the UK, so whether it's to meet the artists and creators of your favourite comics, search the dealer's tables for that special collectible, or to get an autograph with your favourite Film/TV character, comic cons are a wonderful celebration of popular culture.
You can always guarantee there will be some Star Wars guests to meet and greet, plus lots of cosplay opportunities.
You can find a range of Adult costumes here and for younger fans our Child costumes here.
Shows are taking place at several different locations across the UK so find your nearest one below.
Please click on the individual event for times, tickets and guest lisitngs.