Star Wars News
Star Wars Costumes for Carnival 2019 10/01/2019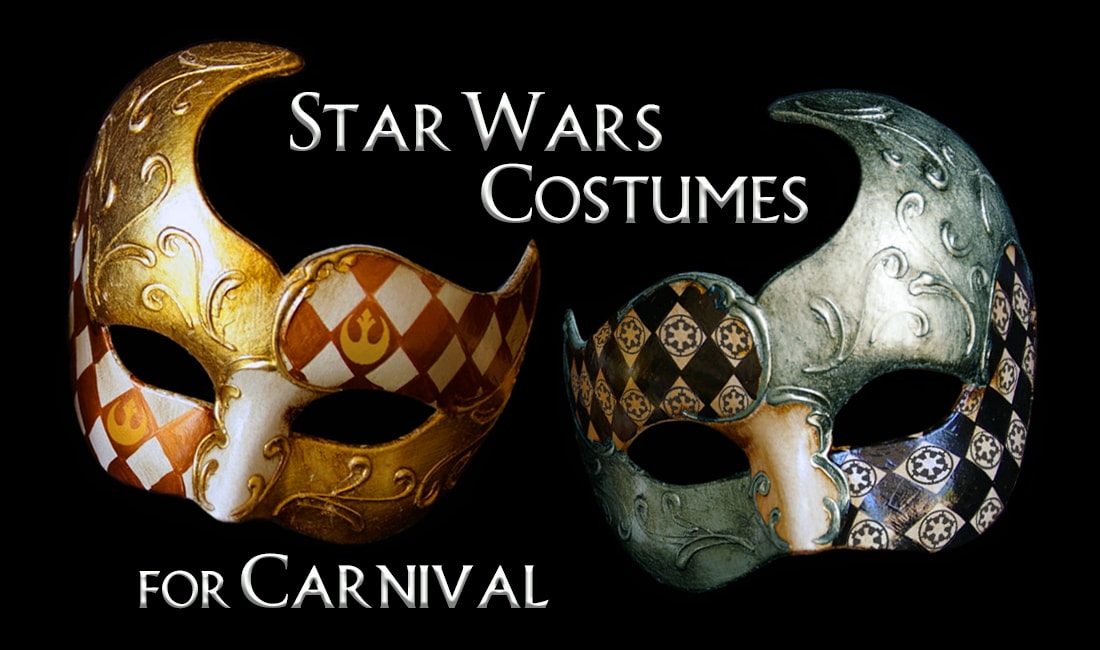 Carnival Time is here again and getting the best Star Wars Costume for your local Carnival is important.
From robes to masks to tunics and armour, get your costume HERE....
The peak of Carnival 2019 is the 28th February - 5th March.
If you are participating in Canival this year, we'd love to see photos of your Star Wars Costumes. Don't forget you can enter our Cosplayer of the Month competiton HERE.
Check out some of the main events around Europe and internationally by clicking on the images below for more information.

Nice Carnival, FRANCE, 16th February - 2nd March

Venice, ITALY, 16th February - 5th March

Cologne Carnival, GERMANY, 28th February - 6th March

Rio de Janeiro, BRAZIL, 2nd - 6th March

Binche, BELGIUM, 3rd - 5th March