Jedi-Robe.com - Reviews and Customer Feedback
BACK
Kylo Ren Costume Review by Brett from South Africa
---
07/11/2018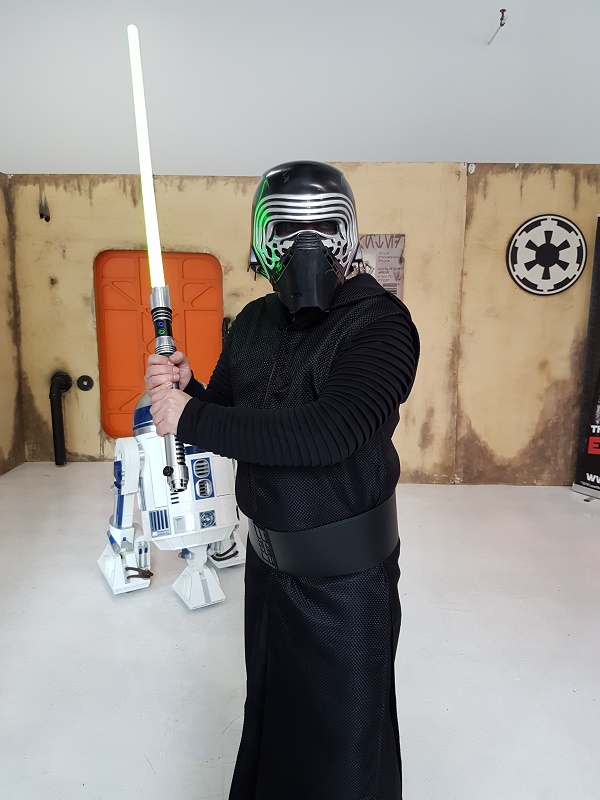 To celebrate her birthday, Brett and his daughter recently travelled all the way from South Africa to attend New York Comic Con at the beginning of October. Thank you to Brett for this review. We love it when we hear feedback from our amazing customers.
The costumes were way beyond my expectations. You are so welcome to put my feedback on your site as a delighted customer. Hands down I was the best dressed Kylo Ren at ComicCon.
The quality and thickness of the garments are impressive. So many of the outfits I saw looked bargain-basement because of the skimpy material used. Your garments are in another league, and I really felt proud wearing them. The cloaks are thick and heavy making them realistic and not some discounted Halloween outfit. The attention to detail with the different unique layers that make up each outfit is simply outstanding and true to the movie.
Moreover, because of the quality of the fabric, they are very comfortable, and I will be able to wear them for years to come. This was money well spent and would highly recommend anyone to buy their cosplay outfits from you.
They may get it somewhere cheaper but not with the same quality.
All the best
Brett