Jedi-Robe.com - Reviews and Customer Feedback
BACK
Han Solo A New Hope Costume Review by Stephanie
---
30/11/2018
Stephanie shared this adorable Star Wars family photo with her 5 Star review through our Etsy shop.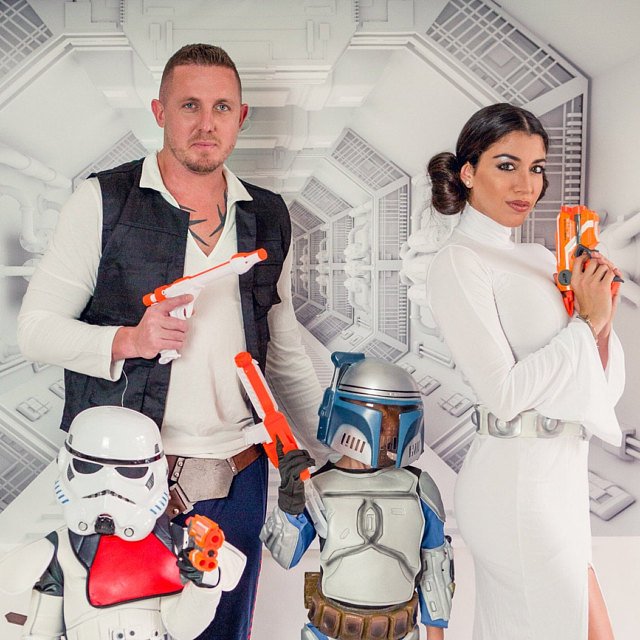 Thank you, Stephanie. A brilliant idea and a really cool family pic.
Want to create an adorable family photo like this?
We have a range of Star Wars Costume for adults and kids HERE.