Star Wars News
Costume Group Profile - Thundersley Superhero Alliance 13/05/2019
Welcome to another profile in our Star Wars Costuming Groups series.
Thanks to Simon for chatting to us about Thundersley Superhero Alliance.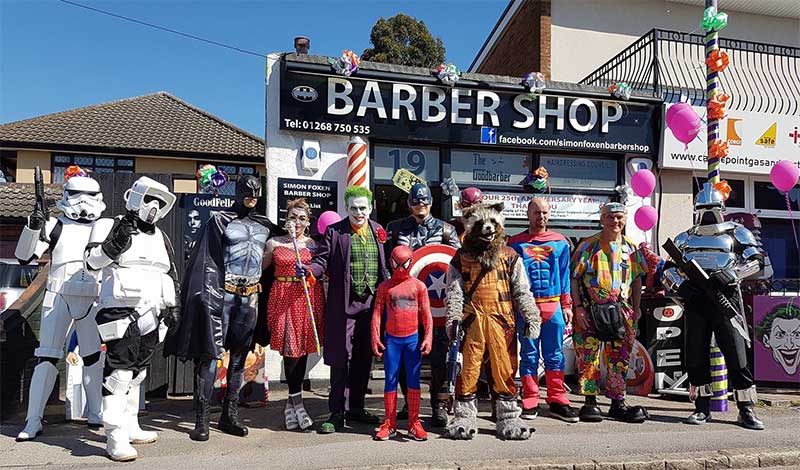 Tell us a bit about who you are and what you do.
We are the Thundersley Superhero Alliance and we raise money for charity dressed as our favourite Superheroes/Villians and movie Characters.

We are Located in Thundersley Essex. Headquarters: SIMON FOXEN BARBER SHOP - The Worlds first movie memorabilia Barber Shop.

How long has the group been going?
The group has been going since 2017. But, we have all been doing cosplay for the last 10 years.
How did you start?
I organised the Thundersley Superhero weekend in April 2017 , to raise money for Little Havens childrens Hospice in Thundersley, I enlisted the help of 8 of my Cosplay friends and it took off from there.
How many members do you have and are you looking for more?

We have approximately 20 members at present, we are looking for more (a few of us work weekends so it's good to have people available)
How many events do you roughly attend a year?

About 3-5 big events a year.
Is there a particular charity that your group supports?

The
Little Havens Childrens Hospice and Havens Hospice
as we have family and friends that have been through them.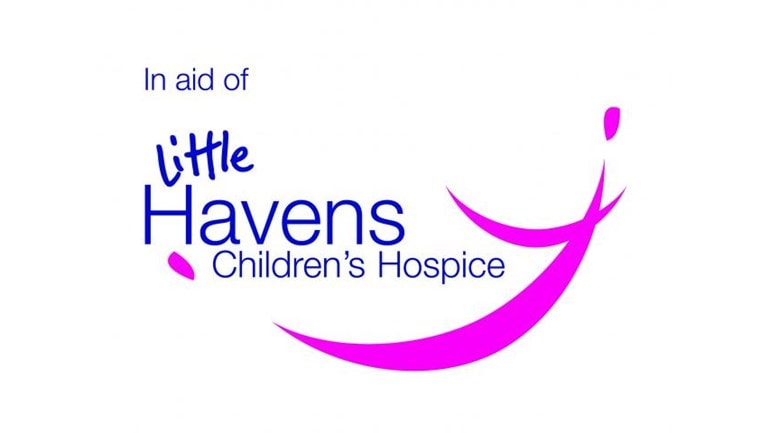 What characters are in your group?
The Joker
Batman
Captain America
Thor
Wonder Woman
Captain Jack Sparrow
Ironman
Starlord
Deadpool & Son
Gamorra
Supergirl
Spiderman
Rocket Raccoon
Ninja Turtle Michelangelo
The Grinch
Austin Powers and Dr Evil
Mantis
Antman
Darth Vader
Batgirl

What entry requirements do you have?
The general entry requirements we ask for is that you have a good costume (don't break the bank getting one) send a pic (we don't mind having double characters, it helps if some cant make certain events) you must have a happy personality (be in character as much as possible) love being with people and having fun.

What do you love about Star Wars and cosplay?
Star Wars created a universe we could all get lost in and love, it opened up a World of imagination and possibilities . Cosplay gives everyone a great chance to express themselves and have fun bringing joy to others. What an amazing family we are!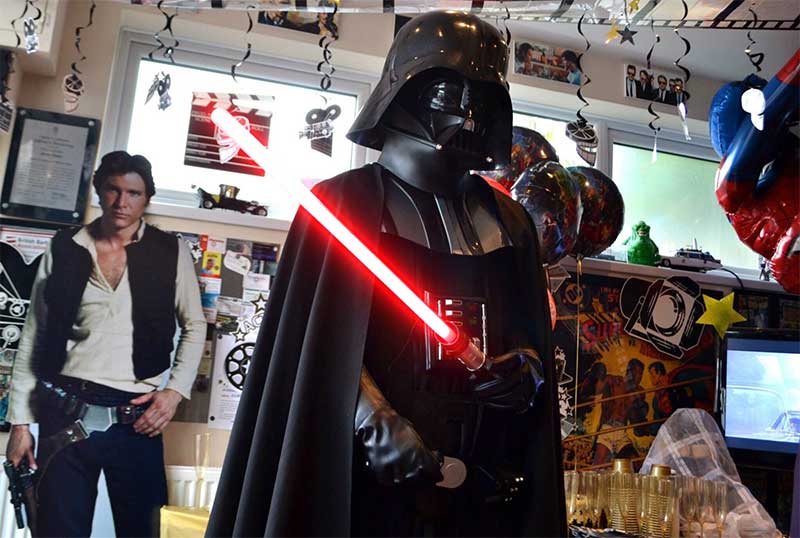 What is the best thing about cosplaying for charity?
Cosplaying for charity brings in so much revenue for the chosen charity because people (children in particular) instantly gravitate to their favourite character and love donating money (normal put in a collecting bucket) We also bring such joy, fun and happiness to the charity we raise funds for (families, patients, staff etc).

What advice can you give for people looking to join a costuming group?
Give it a go, chose who you want to be, get a costume and join a group we are all a crazy family, the world over.
Where can people contact you to join or request an appearance?
Thundersley Superhero Alliance on Facebook