Star Wars News
Black Series FX Lightsabers Available Now 01/11/2017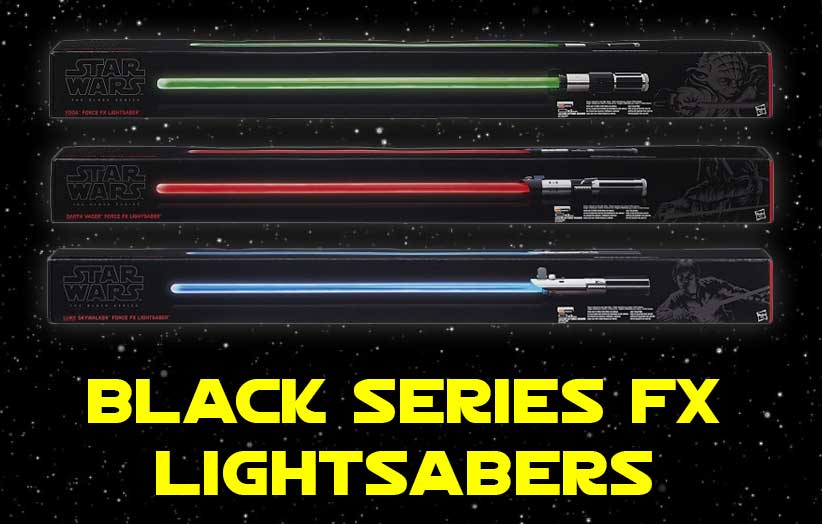 An elegant weapon, for a more civilised age....
Jedi-Robe are proud to present our range of Star Wars Black Series Force FX Lightsabers.
Complete your Star Wars costume with one of our replica character lightsabers, including: Yoda, Luke Skywalker, Darth Vader, and Kylo Ren.
With realistic metal hilts and sound effects, our Force FX Lightsabers are some of the best lightsabers available.
Hear your lightsaber power up, as the LEDS illuminate the blade. Motion sensors change the pitch hum and create the disntictive battle clash.
Get your Force FX Lightsabers HERE